Official Trailer for the NEW X-Men Movie!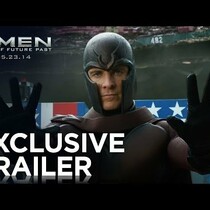 Posted March 24th, 2014 @ 10:32am
Finally, a new trailer!! X-Men: Days of Future Past is out in theaters on May 23, 2014- just in time for summer! Are you excited for the latest X-Men installment? Let us know on our Facebook page!
And don't forget to follow ME on Twitter!! @Boytoyjesse