Remembering Those Who Lost Their Lives In The Florida School Shooting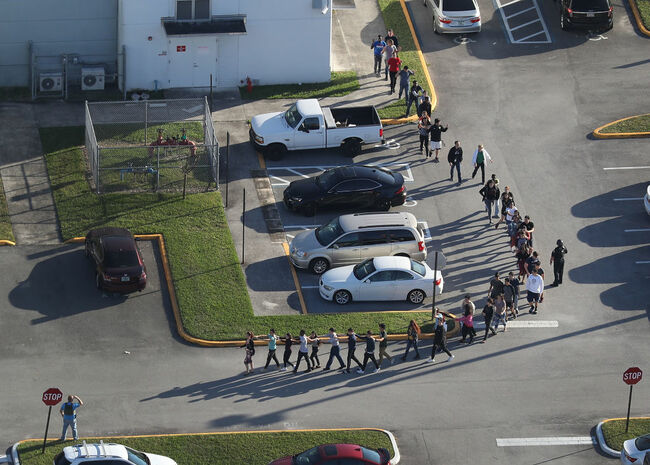 It was a Wednesday afternoon I was sitting in the Channel 955 studio when my boss sent the email, 3:23 to be exact. He sent me a link to the news story and it said, "FYI... Please stay on this". The email was titled "School shooting in Miami - gunman at large". I have worked for my boss Tony for almost 2 years, it will be 2 years in May. In the time I have worked for Tony I have over a dozen emails about shootings. It is my job to alert my listeners what is going on in the world and far to many times in my radio career I have had to go on the air about a school shooting or a shooting in general. This shooting that took place was a tragedy and by this time next week most will have moved on. We can not just move on from this, we need to come together and put and end to all of this. Today's date is February 16th 2018 and already this year we have had 18 school shootings, let that sink in for a minute. I hope you share this post and I hope we can make the people you see here below more famous than the shooter. Remember these faces, remember those names, remember the parents that have to bury their child today, remember the coach that protected students and died for them, remember we need to change the way things are and we need to come together and make it happen.

Nick Wize
Want to know more about Nick Wize? Get their official bio, social pages & articles!
Read more